Skip to Main Content
It looks like you're using Internet Explorer 11 or older. This website works best with modern browsers such as the latest versions of Chrome, Firefox, Safari, and Edge. If you continue with this browser, you may see unexpected results.
Referencing Styles
There are several different styles of referencing available. Following are the most popular styles at Salesian College:
Harvard and APA Styles are also known as Author-date, parenthetical referencing which involves the use of a partial reference contained within parenthesis as in-text markers (such as the author and date). The complete reference is then included in a list on the last page of the document.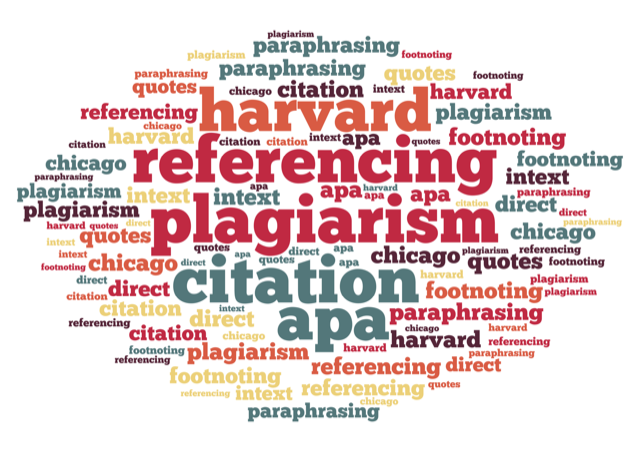 Referencing
What is referencing?
Referencing is a standardized method of acknowledging sources of information and ideas that you have used in your assignments, in a way that uniquely identifies their source. Direct quotations, facts and figures, as well as ideas and theories, from both published and unpublished works, must be referenced.
Why do I need to reference?
Referencing is necessary to support your arguments/ideas.

To verify quotations, to enable readers to follow-up and read more fully the cited author's arguments/ideas.

If you have used anything in your work that was originally written or created by someone else, including graphs, statistics, images etc. you must reference it.
Similarly, any ideas you have paraphrased or summarized must be referenced.
To avoid

plagiarism.

Plagiarism is completely unacceptable.
Salesian College Student Guidelines on Avoiding Plagiarism
eResources
Academic OneFile

This link opens in a new window

Millions of articles from thousands of scholarly journals and other authoritative sources across a wide range of academic disciplines.Discover peer-reviewed articles to inspire research and validate your findings with Academic OneFile's extensive collection of academic journals.

High School

This link opens in a new window

High School Resource offers current and authoritative content to facilitate your needs of resources for your assignments.
Free Reference Generators
Free Online Reference Generators :